GRC Conference
Interaction for Greater Value
May 4, 2022
THE LARGEST ARENA IN EUROPE FOR GOVERNANCE, RISK AND COMPLIANCE
The result of a fruitful co-operation between The IIA Sweden, Compliance Forum, ISACA and SWERMA, the GRC Conference brings together hundreds of professionals, world-class speakers, senior executives and suppliers within governance, risk and compliance. This is the 8th edition of the event, taking place on:
MAY 4, 2022
AT QUALITY HOTEL FRIENDS IN STOCKHOLM (SOLNA)
(HYBRID CONFERENCE)
We have invited excellent speakers from many corners of the world and we have an extraordinary program. You have the possibility to earn 17 CPE, if you attend all sessions.
Due to the pandemic, we have decided to shorten the event to a one day hybrid conference. There will be a possibility of in person attendance at Quality Hotel Friends in Stockholm or digital attendance through a technical platform provided. During a few weeks all conference delegates will be able to see all the material afterwards.
If you choose to attend the event in-person you will have three tracks to choose between.
Track 1:  Live speakers moderated by Elisif Elvinsdotter.
Track 2: Mainly prerecorded speakers with a moderator and guests live commenting the presentation. In some cases the speaker will be present online.
Track 3: Live speakers (practical sessions) and a moderator.
IN- PERSON ATTENDANCE
For in-person attendance it will be possible to choose from these three tracks. Everything will be recorded and a few days after the conference it will be possible to watch the recordings for a few weeks afterwards. You will have the opportunity to mingle with colleagues and enjoy dinner together.
DIGITAL ATTENDANCE
If you choose to attend this conference digital. On May 4 you will be able to watch Track 1 live-streamed. A few days after you will be able to watch all tracks.
ACCESS TO A PLATFORM AND CPE-CERTIFICATE
In order to see all the session you will have access to a platform, where you will find all the material. Afterwards you have to report to IIA Sweden what you have seen and after some checks you will be granted a CPE-certificate.
FROM DIGITAL TO IN-PERSON
You have the possibility to change your booking from digital to in-person attendance until 14 days before the conference.
WELCOME TO GRC CONFERENCE 2022!
We will take all steps necessary to ensure Covid-19 restrictions are followed. GRC conference is a covid safe event.
KEYNOTE SPEAKERS:
MICAEL DAHLÉN
PROFESSOR
HANDELSHÖGSKOLAN
TITEL: EN FRAMTIDSSPANING OM HUR VI KOMMER ARBETA OCH LEVA FRAMÖVER
Micael Dahlen är professor vid Handelshögskolan i Stockholm. Han är rankad två i världen inom forskningsfältet med sina experimentella studier. Han har skrivit flertalet böcker om kreativitet, kommunikation, mänskliga beteenden och lycka, som getts ut i Europa, USA och Asien. Den senaste boken Sifferdjur handlar om hur vi påverkas av den explosionsartade ökningen av siffror och mätningar i både våra arbeten och våra privatliv. Micael är flitigt anlitad föreläsare internationellt.
DAVID JACOBY
HACKARE OCH IT-SÄKERHETSEXPERT
TITEL: BAKOM KULISSERNA PÅ RIKTIGA HACK
I denna föreläsning berättar David om några av de penetrationstest han har gjort, hur han genom social manipulation fick åtkomst till företagets kärna, hur han genom ett vanligt konto tillhörande en anställd tog över hela nätverket på ett av Sveriges största IT-företag samt allt som egentligen hände i SVT serien HACKAD.
David Jacoby är en av Sveriges minst ljusskygga hackare och IT-säkerhetsexperter. Han har över 25 års erfarenhet av professionell hacking och har vunnit flera priser både som talare och för sin unika forskning och arbete att stoppa digital brottslighet.
Utöver sin egen forskning har varit teknisk rådgivare till några av Sveriges mest framgångsrika IT-säkerhetsföretag. Han har agerat rådgivare till böcker som exempelvis David Lagercrantz fortsättning på Millenniumtrilogin. Han har också omskrivits själv i böckerna "A Guide to Kernel Exploitation: Attacking the Core", "Generation 500", "Svenska Hackare", och nu senast "Cybersecurity ABCs". Stöldskyddsföreningen gav 2021 David sitt förtjänsttecken för hans arbete att stoppa digital brottslighet.
David syns ofta i TV-rutan och senast i I SVTs succé "HACKAD" där han tillsammans med sina tre kollegor hackat svenska företag live.  David Jacoby har även varit gäst i "Veckans Ord" med Kristian Luuk, "Stoppa Tjuven" och de flesta nyhetsprogram.
David driver idag två egna bolag Sprinkler och Unbreached.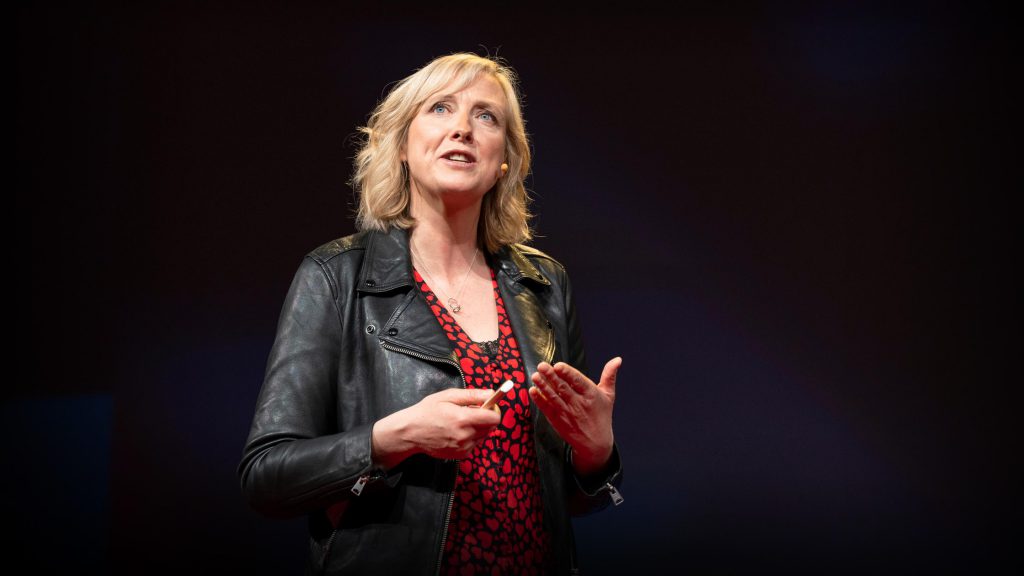 CAROLE CADWALLADR
JOURNALIST
THE GUARDIAN AND THE OBSERVER
TITLE: THE CAMBRIDGE ANALYTICA SCANDAL
Carole Cadwalladr is a journalist for the Guardian and Observer in the United Kingdom. She worked for a year with whistleblower Christopher Wylie to publish her investigation into Cambridge Analytica, which she shared with the New York Times. The investigation resulted in Mark Zuckerberg being called before Congress and Facebook losing more than $100 billion from its share price. She has also uncovered multiple crimes committed during the European referendum and evidence of Russian interference in Brexit.
Cadwalladr's work has won a Polk Award and the Orwell Prize for political journalism, and she was named a Pulitzer Prize finalist for National Reporting in 2019. Of her award-winning work, judge Sir David Bell wrote: She "deserves high praise for the quality of her research and for her determination to shed fierce light on a story which seems by no means over yet. Orwell would have loved it."