GRC Conference
Interaction for Greater Value
26 April, 2023
THE LARGEST ARENA IN EUROPE FOR GOVERNANCE, RISK AND COMPLIANCE 
The result of a fruitful co-operation between The IIA Sweden, Compliance Forum and SWERMA, the GRC Conference brings together hundreds of professionals, world-class speakers, senior executives and suppliers within governance, risk and compliance.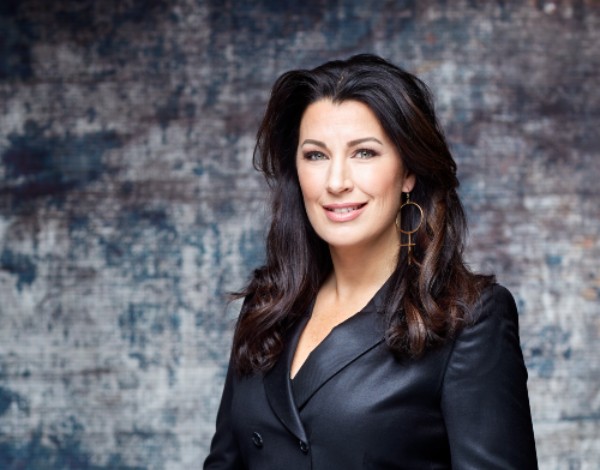 MAIN CONFERENCE MODERATOR:
ANNA OLIN KARDELL
MODERATOR, TV-HOSTESS, DEBATE LEADER
Anna Olin Kardell is one of Sweden's most frequently booked and appreciated moderators and debate leaders. With more than 20 years of experience in front of and behind the cameras she is a true professional. Her interview skills, stage presence and positive energy has turned many events into successes. Anna is always extremely well prepared and has a broad understanding of the issues she works with. Years of debating politics, talking to business leaders, investors and entrepreneurs have built a wide knowledge-base.
She frequently works with the Swedish government and administration, tech community, financial sector and healthcare industry. Amongst her clients you find Volvo, Microsoft, Accenture, Stockholm City, Swedish State Department. She has worked with several prestigious projects such as his Royal Highness Prince Daniels Fellowship, Woman in Tech, Sweden Sustaintech Venture Day, Näringslivets mäktigaste kvinna, TEDx Stockholm. Frankly, there is no topic that is foreign to her or to difficult. Anna is described as having an extraordinary capacity of understanding complex issues and finding the essence. There is always depth but also a sense of humor. She works both in Sweden and internationally.
Communication has always been a passion for Anna. Prior to moderating full-time she was seen as a TV hostess for Swedish television TV 4 and TV 8. She has also worked behind the cameras with TV and event production, media training and as a personal brand manager. Giving her high-end skills of the many aspects of communication, which she brings to her clients. She handles live stage, round table discussions, steamy debates as well as studio recordings brilliantly.
She is described as very attendant, professional and engaging person, always close to a smile.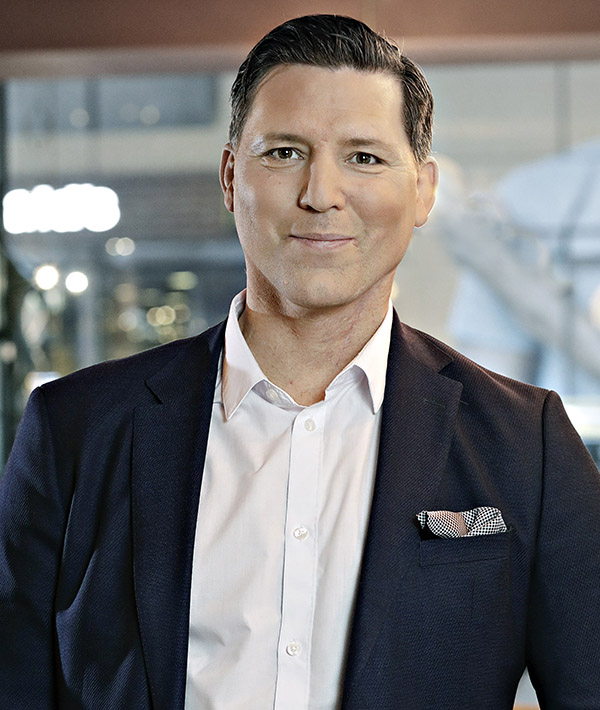 KEYNOTE SPEAKERS:
MARCUS MURRAY
FOUNDER OF TRUESEC GROUP
TITLE: PREVENTING CYBER BREACHES TO CREATE SAFETY IN A DIGITAL WORLD
Marcus Murray is an internationally recognized cybersecurity expert and the founder of Truesec Group. His primary focus is on helping organizations and governments prevent cyber breaches to create safety in a digital world.
Marcus has over 25 years of experience protecting organizations against cyber attacks and detecting and responding to cyber threats. His areas of expertise include threat intelligence, cyber warfare, cybercrime, breach detection, and incident response.
Marcus is frequently interviewed on national television and news media as a subject matter expert and was selected as one of the Top 50 Most Influential People in Tech by Tech Awards Sweden 2022.  Marcus is also a top-ranked keynote speaker at events worldwide, sharing insight into the cybersecurity threat landscape. He has been voted Top Speaker at Microsoft TechEd and RSA several times.
09:00-09:50, Track 1
SVANTE RANDLERT
LECTURER & AUTHOR
TITLE: TOMORROW'S SUCCESS FACTORS IN LEADERSHIP AND LEARNING
Svante is one of most requested speakers in the Nordics with over 150 presentations a year on attracting, engaging and developing the right employees in the right ways and in the right places. Through the years he has directly advised hundreds of organisations and thousands of manager on how to become the first choice for the employees and customers of tomorrow.
Out of a field of over 1000 speakers, he is the only person ever to be awarded, three times, the maximum 5.0 rating by every single delegate at Sweden's largest leadership network, Close. In 2018 he was nominated as Swedish Speaker of The Year 2018 in the category breakthrough.
In the autumn 2017 he released the original Swedish version of The Dream Employer and in the autumn of 2018 he released the English version. It has already been sold to organisations in over 10 countries. In the autumn of 2018, he also launched his leadership podcast called "Chefssnack" were Svante meets some of Sweden's greatest leaders. During season 1, the pod ended up on the top 5 business podcasts list at Itunes.
16:35-17:25, Track 2